Meet the team!
A Dental Clinic With a Small Yet Capable Staff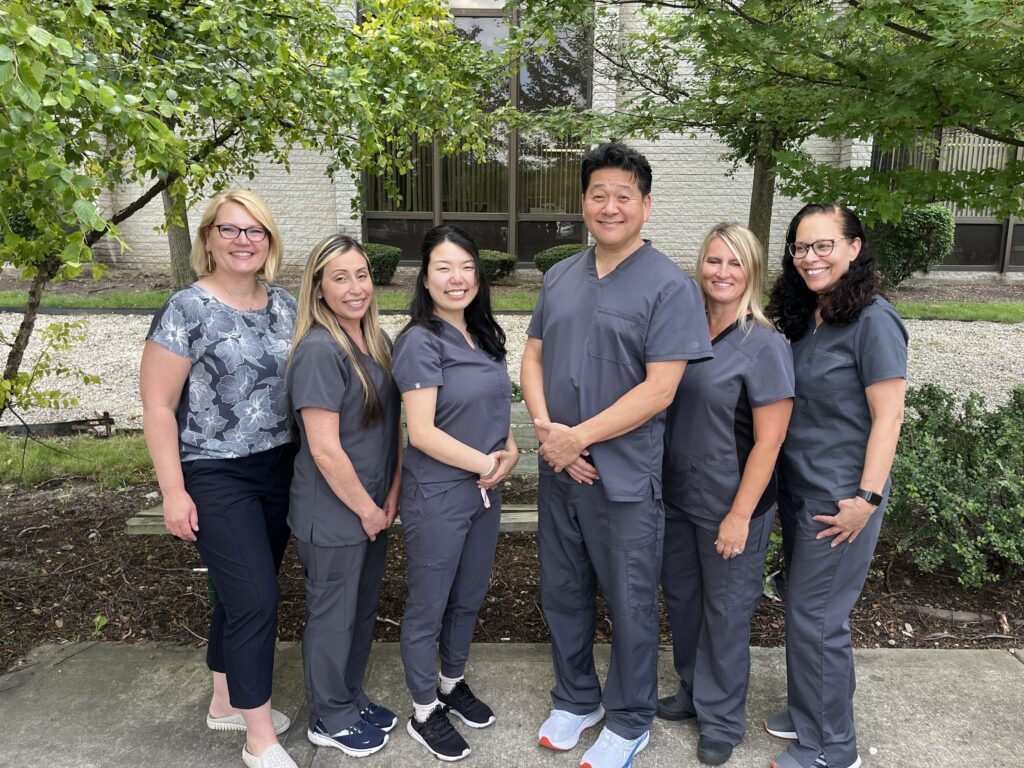 These smiles make the work worthwhile!
Aleks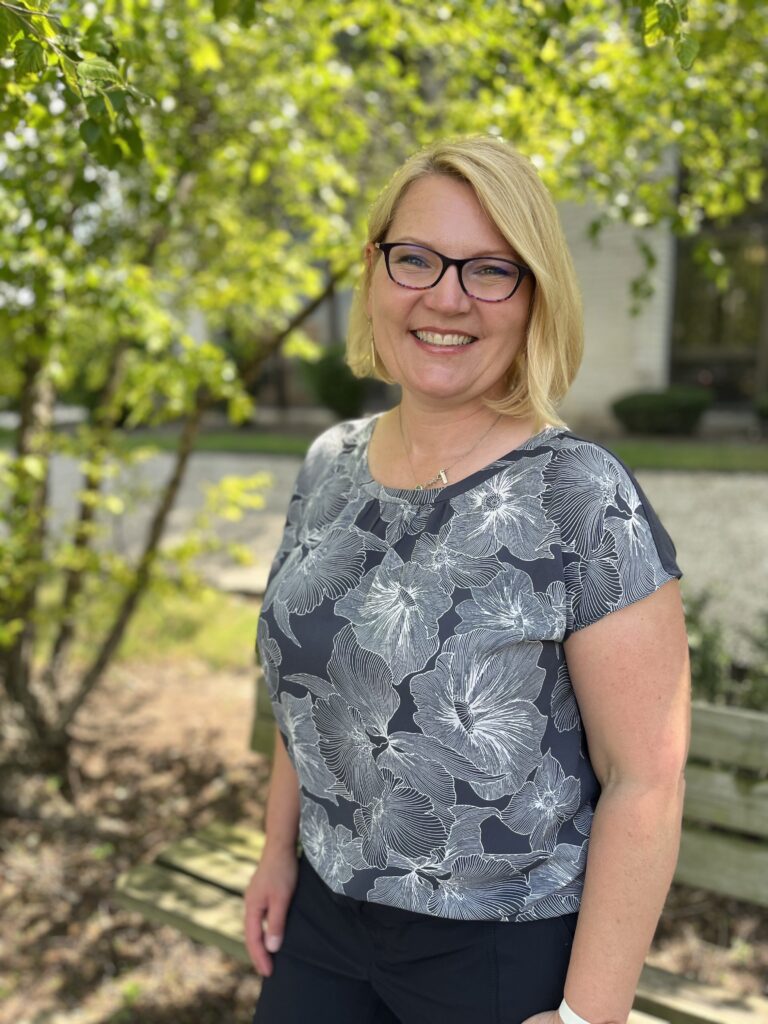 Aleks is the front desk receptionist and patient coordinator. You will have the pleasure of meeting her first when you first walk in or call in. Aleks is your go-to person if you have any issues scheduling, or want more information regarding your insurance benefits. In her free time, you can find Aleks at her children's soccer games and swim meets, at Costco finding the best deals, and cooking.
---
Heather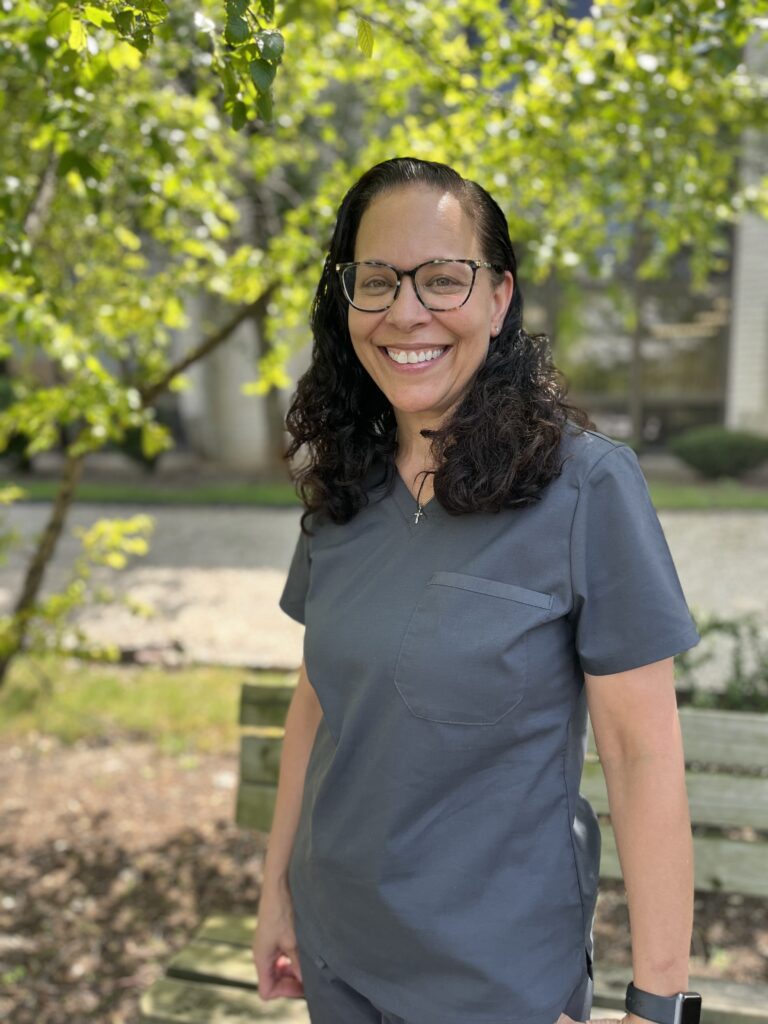 Heather is lead assistant at Rhee Dental Health. Heather is a long time veteran in the dental field. She started in 1985 and has worked in oral surgery, sedation, and general dentistry. Heather originally completed her education in Scotland. Did you know Heather is a type of flower? It is a type of Scotch flower with purple stems and pink bell flowers. A heather flower is a sign of independence and confidence.
Heather is married and has 3 children, and now 3 grandchildren. In her spare time, she enjoys spending time with family, reading, and cooking. Her favorite author is Iris Johansen, a suspense-crime writer.
---
Mandy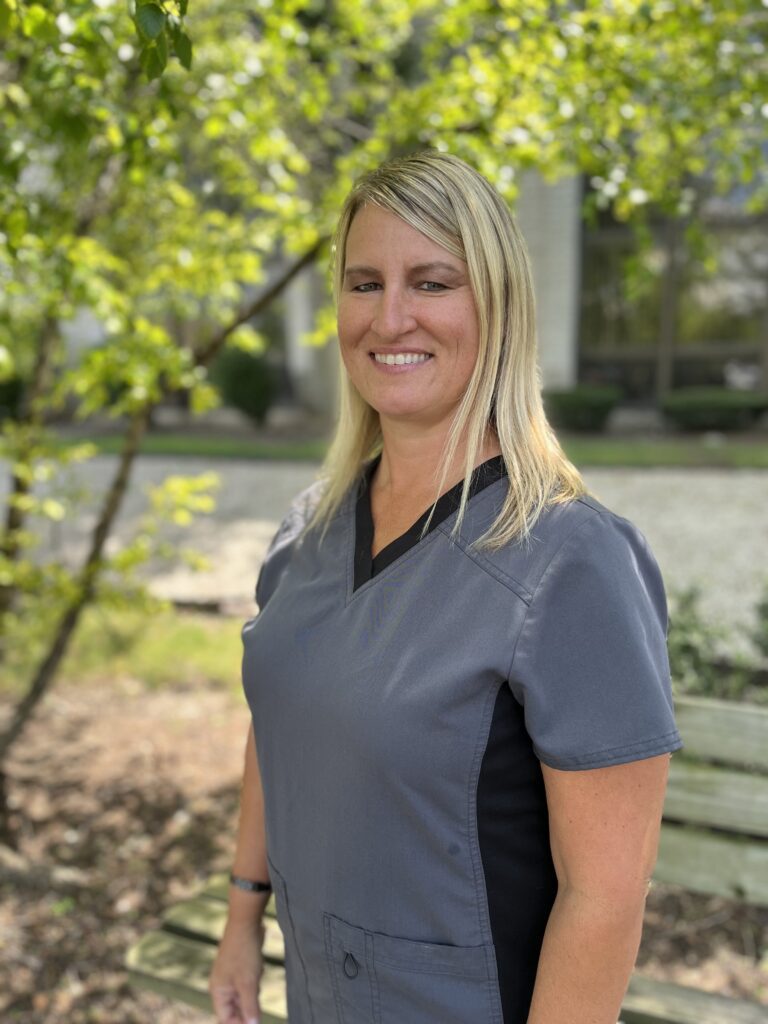 Mandy is a registered dental hygienist. Mandy graduated from Dental Hygiene school at Prairie State College in 1998. With over 25 years of dental hygiene experience, 19 of them have been with Dr Rhee. Mandy values the relationships she's developed with Dr Rhee's patients over the years and strives to keep them in good dental health.
Mandy is married and has 3 teenagers. In her spare time, she enjoys attending her kids activities and sporting events, exercising, traveling, and gardening.
---
Cristina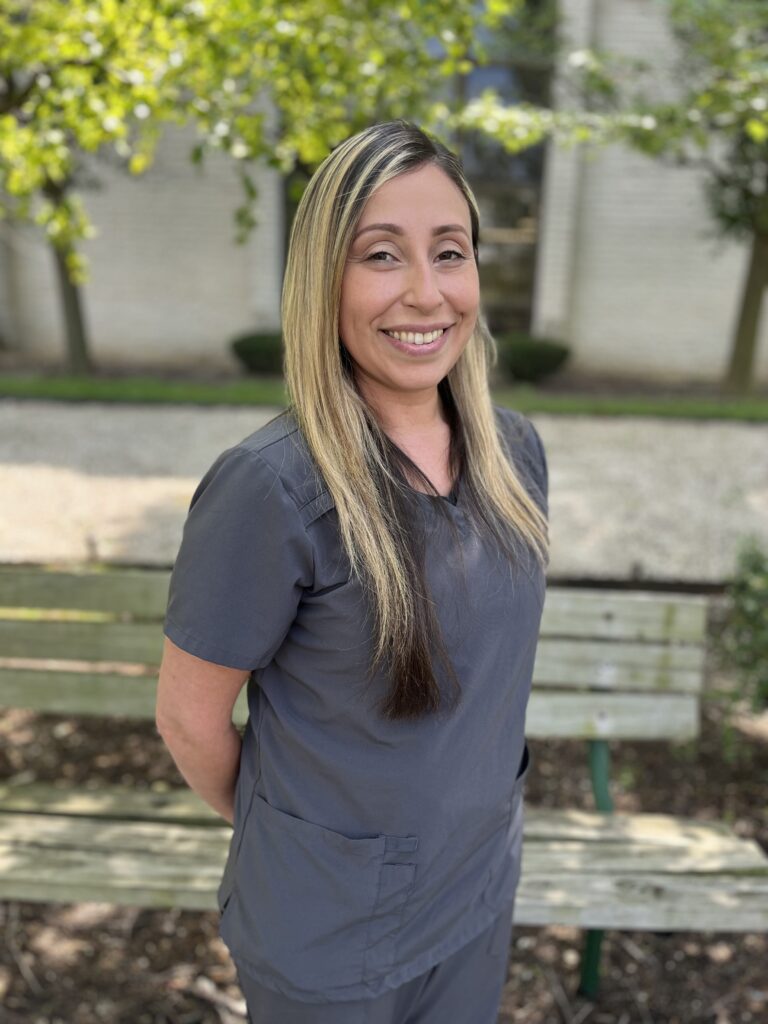 Cristina is a registered dental hygienist. Prior to becoming a hygienist, Cristina was in the dental field for several years as an assistant. She is passionate about her work and does her utmost to provide quality dental care for her patients. She makes people feel safe and comfortable and provides gentle yet thorough cleanings.
Cristina has 3 children. In her free time, she likes to spend time with her family and try new restaurants.
---
Dr. Christina Im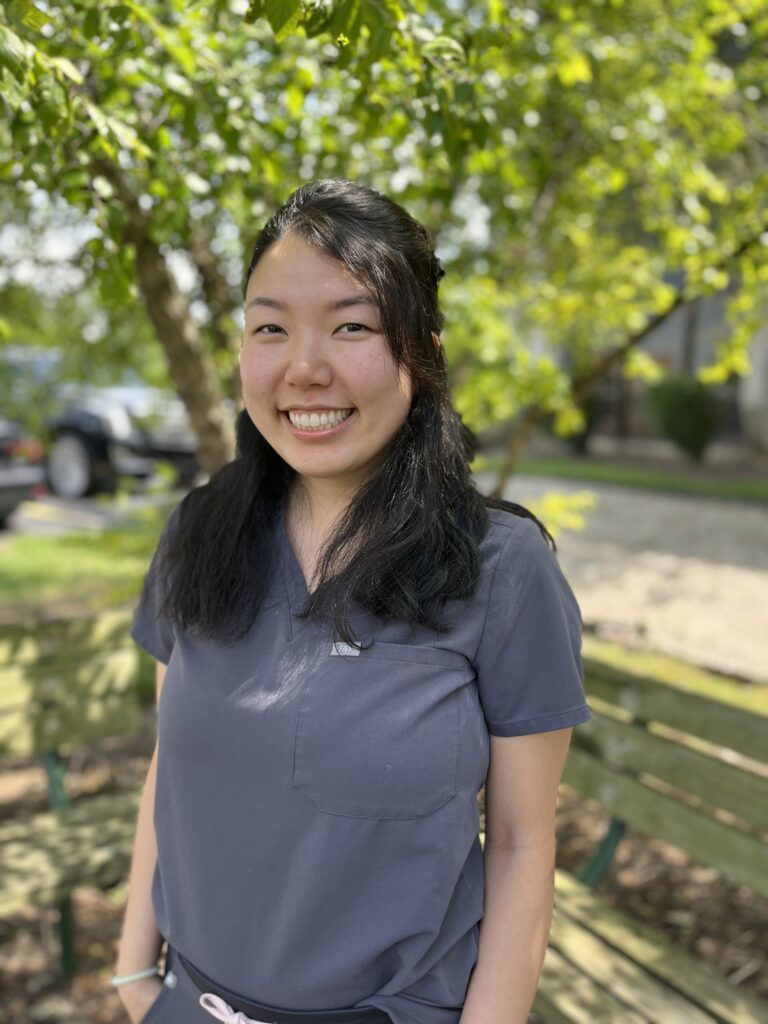 Dr. Christina Im is a longtime native of Chicagoland. She completed her undergraduate degree at University of Illinois at Urbana-Champaign for Biology with minors in Chemistry and Art. She received her Doctorate of Medicine in Dentistry at University of Illinois at Chicago College of Dentistry. Dr. Im is devoted to being a lifelong learner and is constantly researching, reviewing literature, or seeking out continuing education opportunities to stay up-to-date on the latest techniques.
Dr. Im's mission is to deliver competent and compassionate care. She strives to give her patients the care they deserve with evidence-based, time-tested techniques. Dr. Im loves to see people from all walks of life, as she believes there is something special about each stage in life, and unique dental needs for each season.
When she's not working, you can find Christina trying new cafes, bookstores, and thrift stores.
---
Dr. Steve Rhee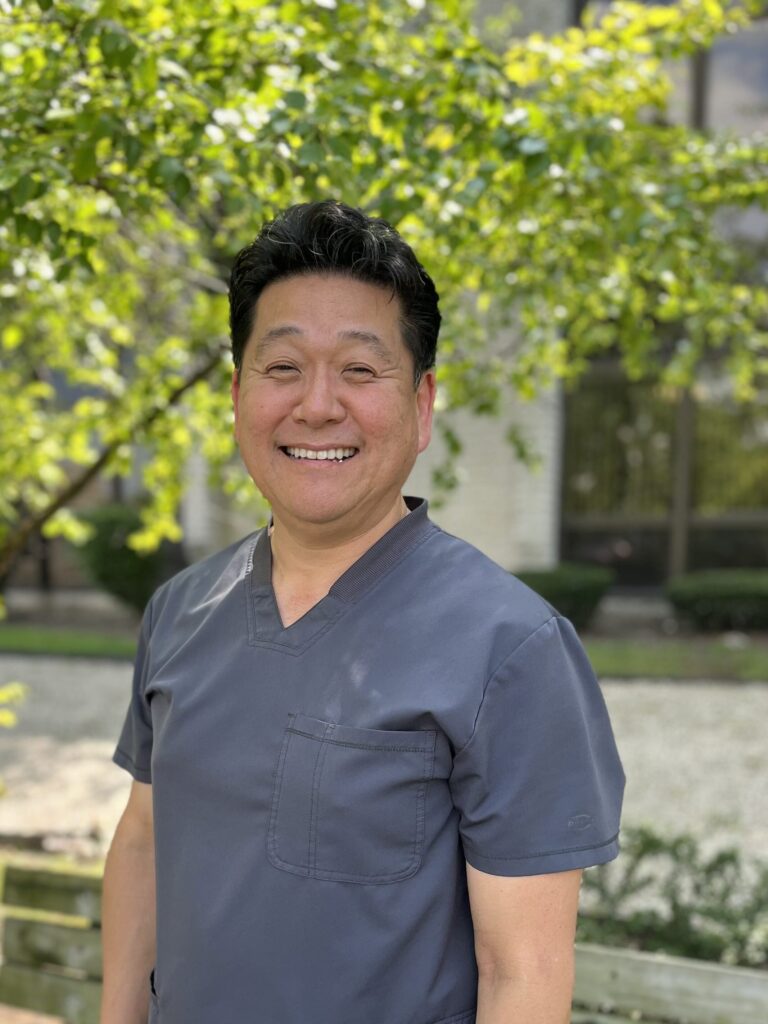 Dr. Steve Rhee is the founder of Rhee Dental Health and has been doing dentistry for 30+ years. He completed his undergraduate degree at University of Illinois at Urbana-Champaign for Molecular Biology. He received his Doctorate of Dental Surgery at Loyola University. After graduation, he received additional training under a prosthodontist – a dentist who specializes in treating complex dental and facial matters, especially with implants, crowns, bridges, dentures, cosmetics, and jaw disorders. Through all these experiences as well as many years in the field, Dr Rhee has a deep and careful understanding of smile dynamics and has created numerous long-lasting smile and bite makeovers. When he's not in the office, you can find Steve traveling to different states and countries and exploring, on the golf range, or practicing Jiu Jitsu.
---
Dr. Anne
Dr. Anne had wanted to become a dentist since childhood and now appreciates every minute of being one. Seeing patients' happy faces after an appointment is one of the best parts of dentistry. As Dr. Anne likes to say, "If you are happy, we are all happy!" She strives to provide a comfortable and enjoyable environment for patients while also focusing on quality care. She went to the University of Illinois for her bachelor's then later obtained her Doctor of Dental Medicine degree at Midwestern University at Downers Grove. Dr.Anne enjoys seeing family and friends, traveling, hiking, and taking care of her German Shepherd named Ollie.
Kaylyn
Sue
Sue is the billing specialist at Rhee Dental Health. Prior to this, Sue was the longtime office manager and dental assistant since 1999. Never having worked in the dental industry, Sue learned from the ground up. She has been cross trained personally by Dr. Rhee to assist chairside, as well as managing the day to day business aspects of the practice. After 22 years, she retired in 2022. Luckily, she still stops by to help out with billing here and there.